We are glad to inform you that there was an official update from the PR department of Porrima Foundation (Switzerland) regarding MS Porrima which landed in India last August.
Below is the update from the Foundation.
ーーーーーーーーーーーーーーーーーーー
After an electric motor failure in difficult sea conditions, PORRIMA ran aground on an Indian beach on 12 August 2022.
Started at the end of September, this salvage operation was delayed by the difficulty for the tugs to
approach the grounding area, due to the very low slope of the beach. The operation consisted of
increasing the buoyancy with balloons while pulling the boat out to sea. This was not possible with
650 metres of rope.
Eventually, thanks to small local fishing boats, PORRIMA could be brought out to sea for mooring and
inspection. The PORRIMA team would like to thank the local population, who have been involved in
maintaining the integrity of the vessel from the beginning, and have now provided crucial assistance
in its rescue.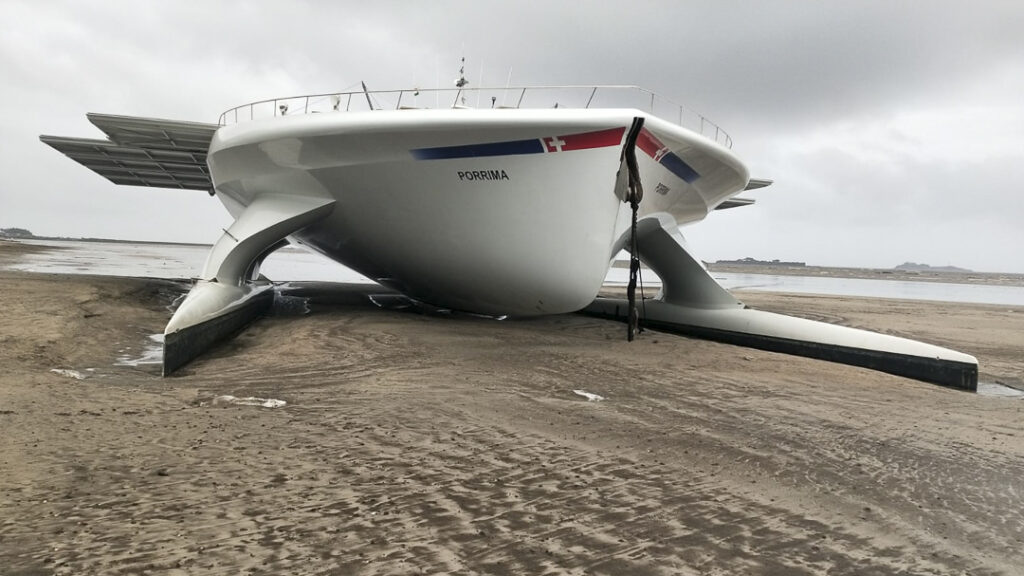 PORRIMA will be repaired in Mumbai, 2 hours by sea from the grounding area. Then its technological
development programme will continue as initially planned for a launch scheduled for October 2023.
PORRIMA will increase the size of the kite for traction, take along an experimental fishing device with
bubble curtains that will spare pregnant females, and also take along devices for filtering and
measuring micro and nano plastics present in the oceans. PORRIMA is expected in OSAKA for the
2025 World Expo.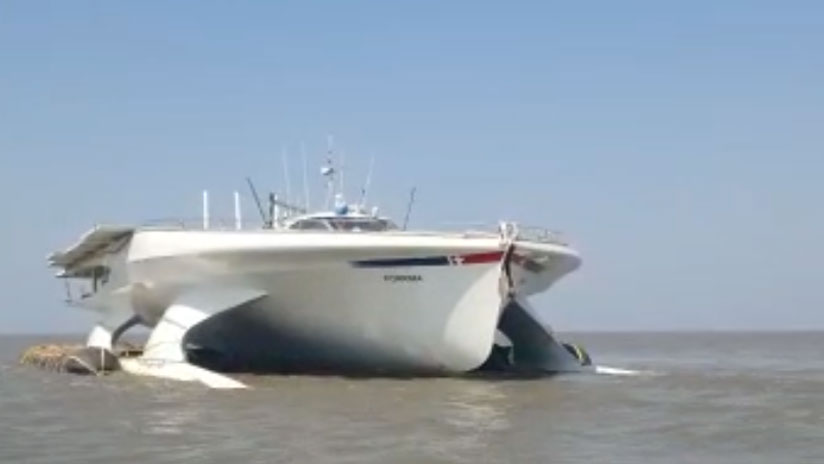 Captain Frédéric Dahirel, member of the PORRIMA team, is on site during these operations. Frédéric
has participated in the design of some twenty experimental boats. He is in particular the initiator of
the Energy Observer project, an experimental vessel for the ecological transition developed in
collaboration with the CEA (Commissariat à l'Énergie 1 Atomique – France).
We will keep you informed of future developments.
Jean-Luc Wilain
Press Relations PORRIMA