On the morning of September 1st, Chairman of Zeri Japan Saraya (Managing Director of Saraya Co., Ltd.) boarded the Race for Water, the zero-emissions environmental research boat at the Osaka Hakko Marina.
It was the first time for him to board this boat. So he was enthusiastic about asking the captain about the ship.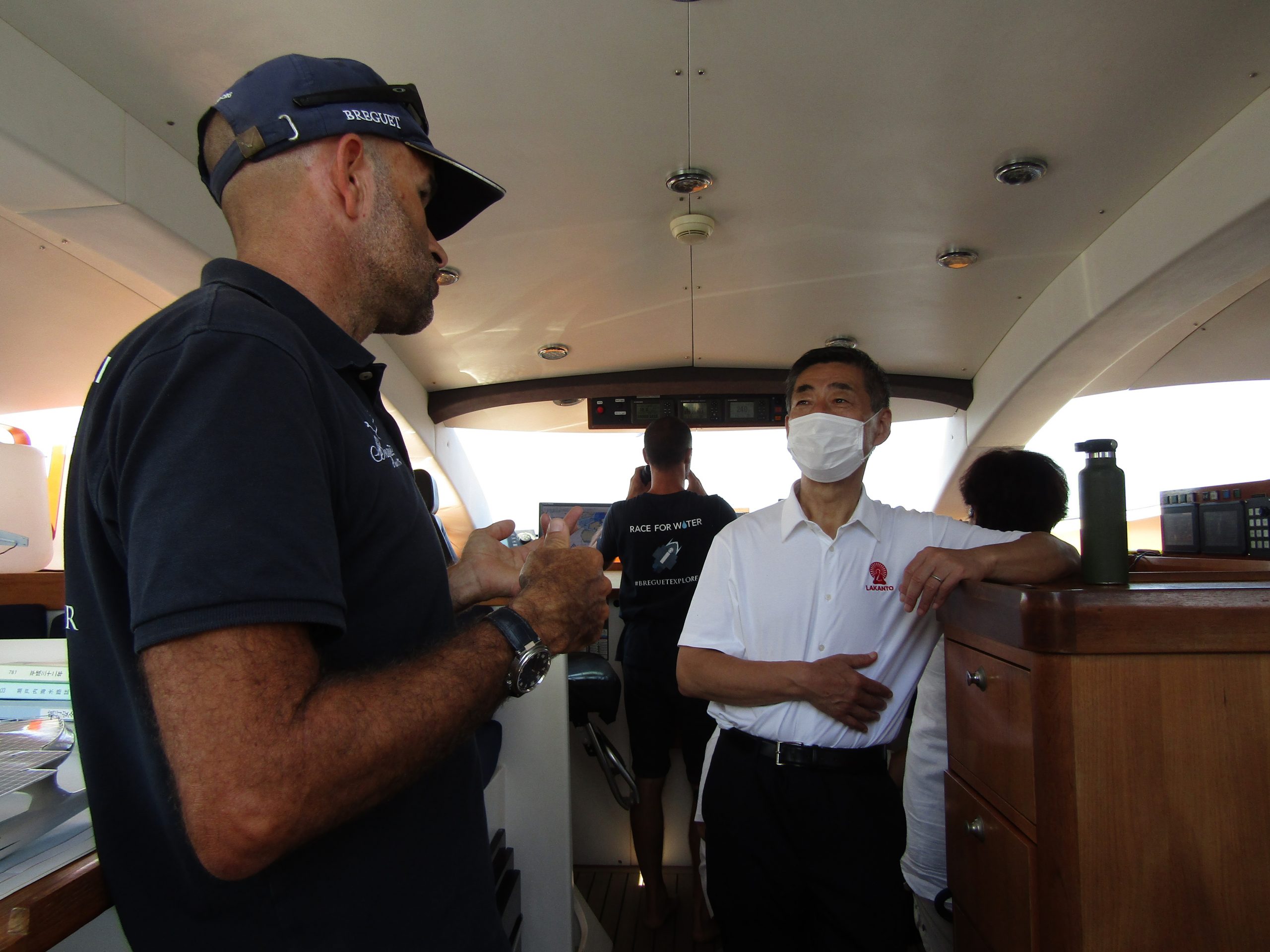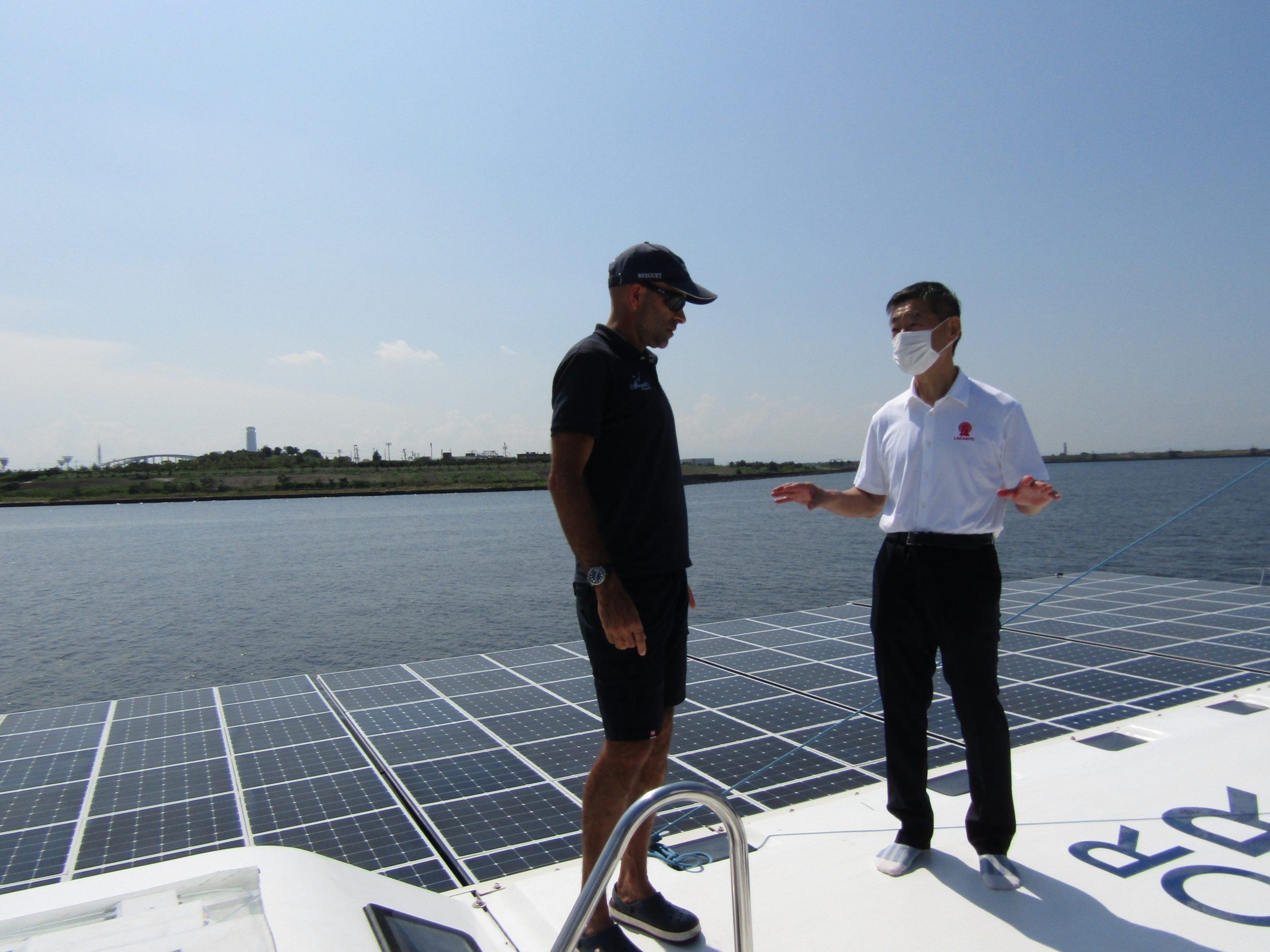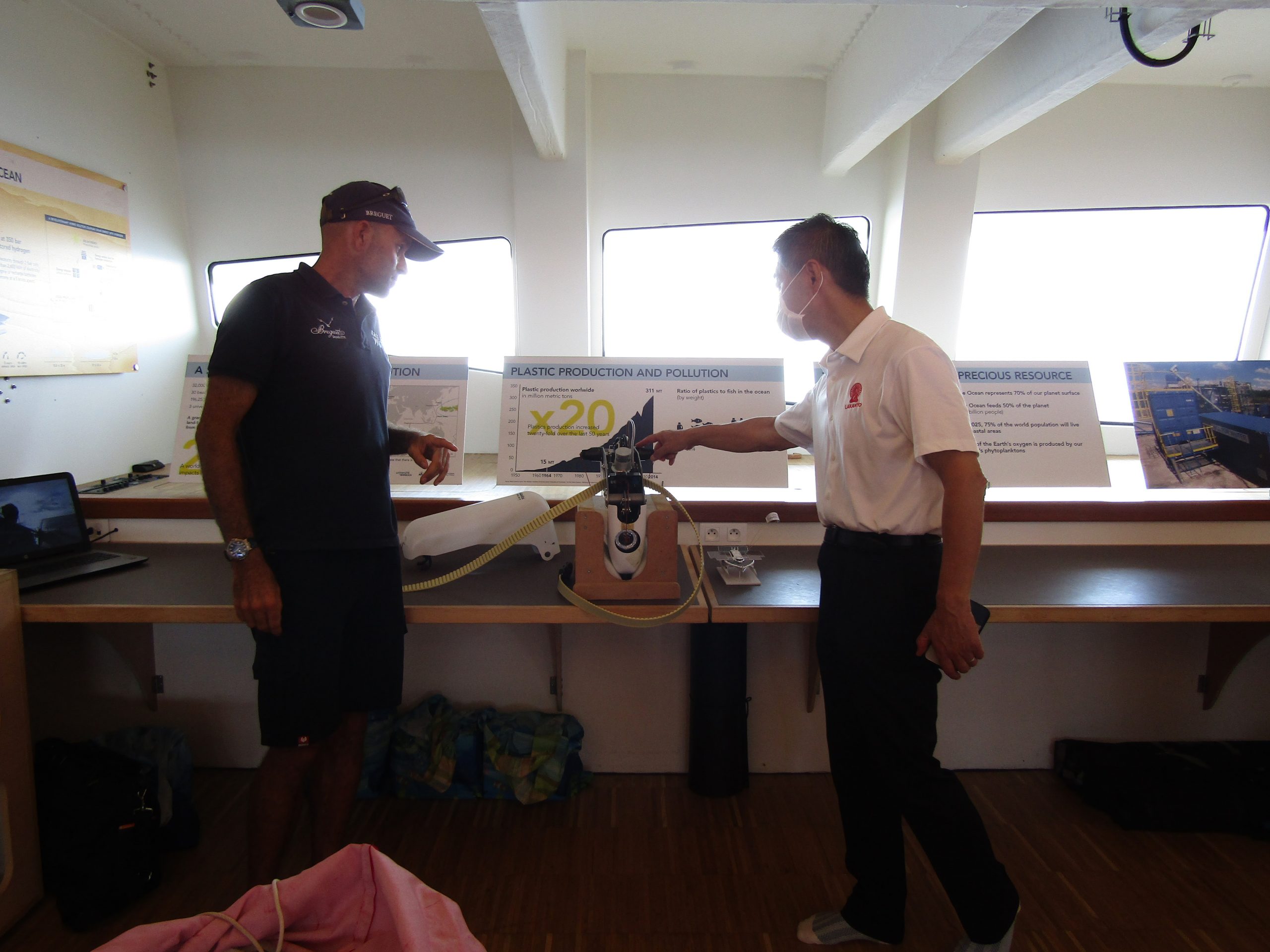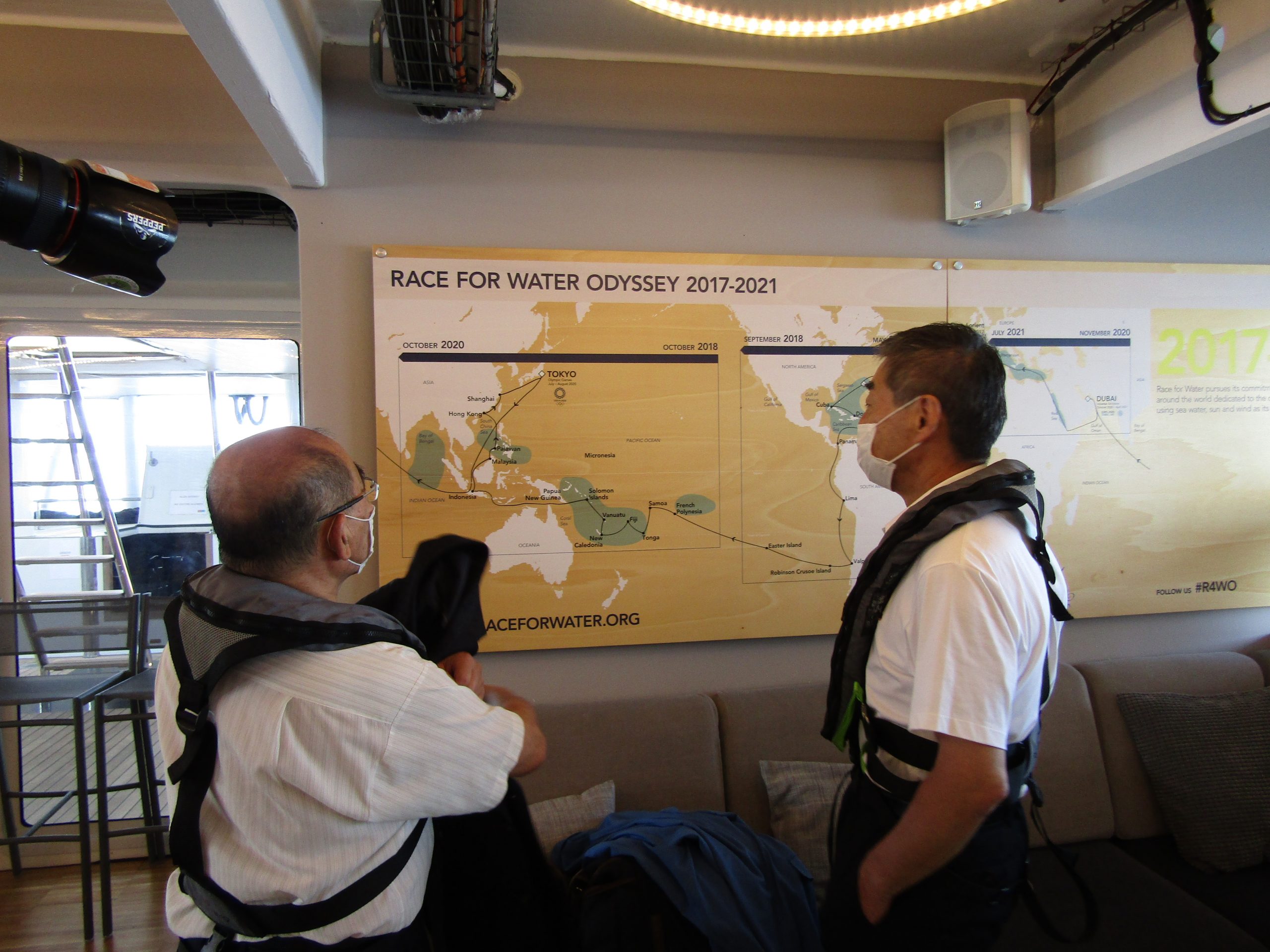 That afternoon, the Race for Water called at Nakanoshima Gate Park Umi-no-eki in Osaka.
The boat left Osaka Hokko Marina around noon and slowly went up the Aji River. As you can see from the images, the river's width is narrow for this boat, so careful operation was required. But for our experienced captain, it wasn't as hard as it looks!

It's interesting to see how this boat is going through such buildings. It brings a strong impression. People were like "What is that?" and it was attracting the attention of many people.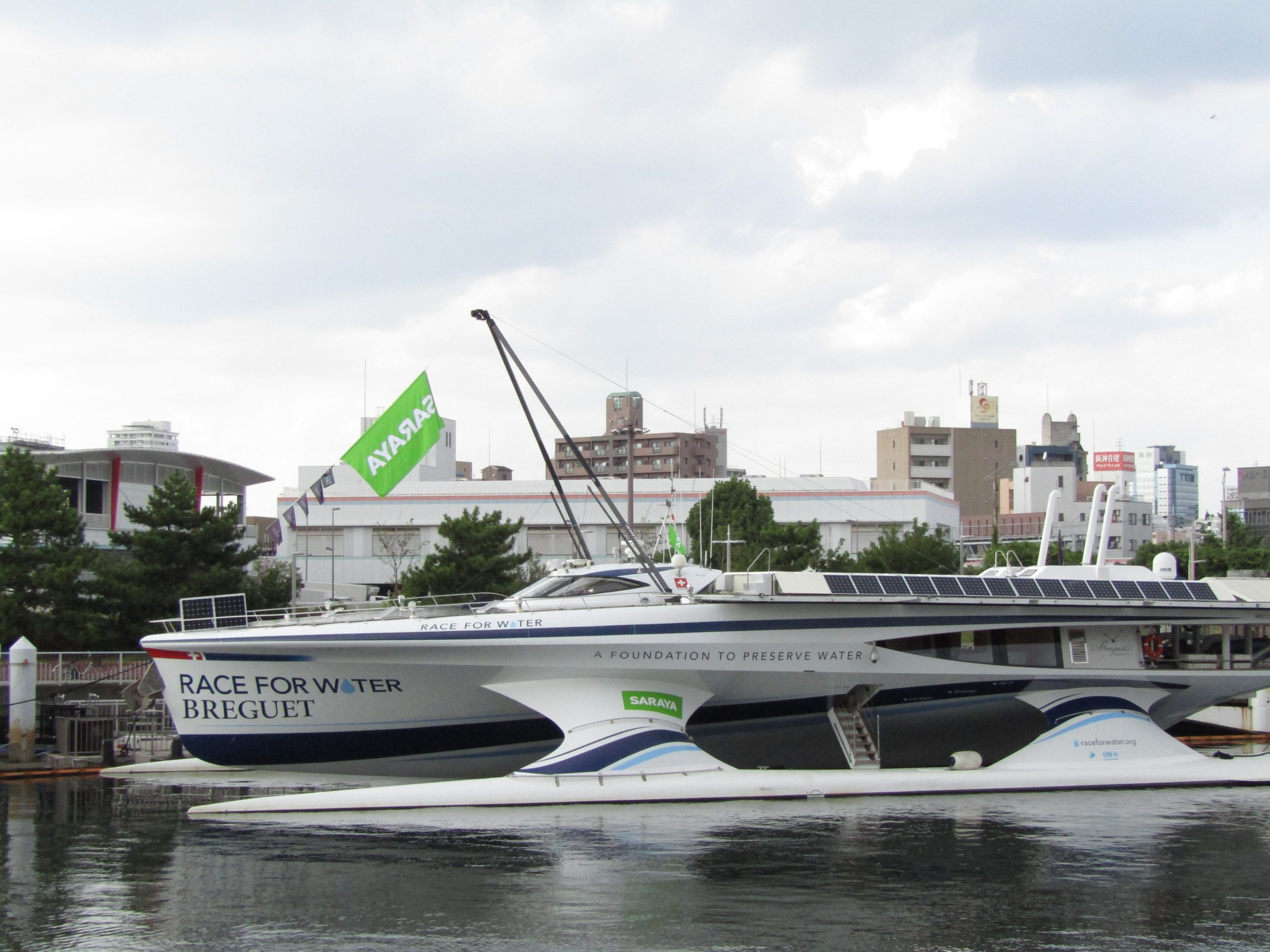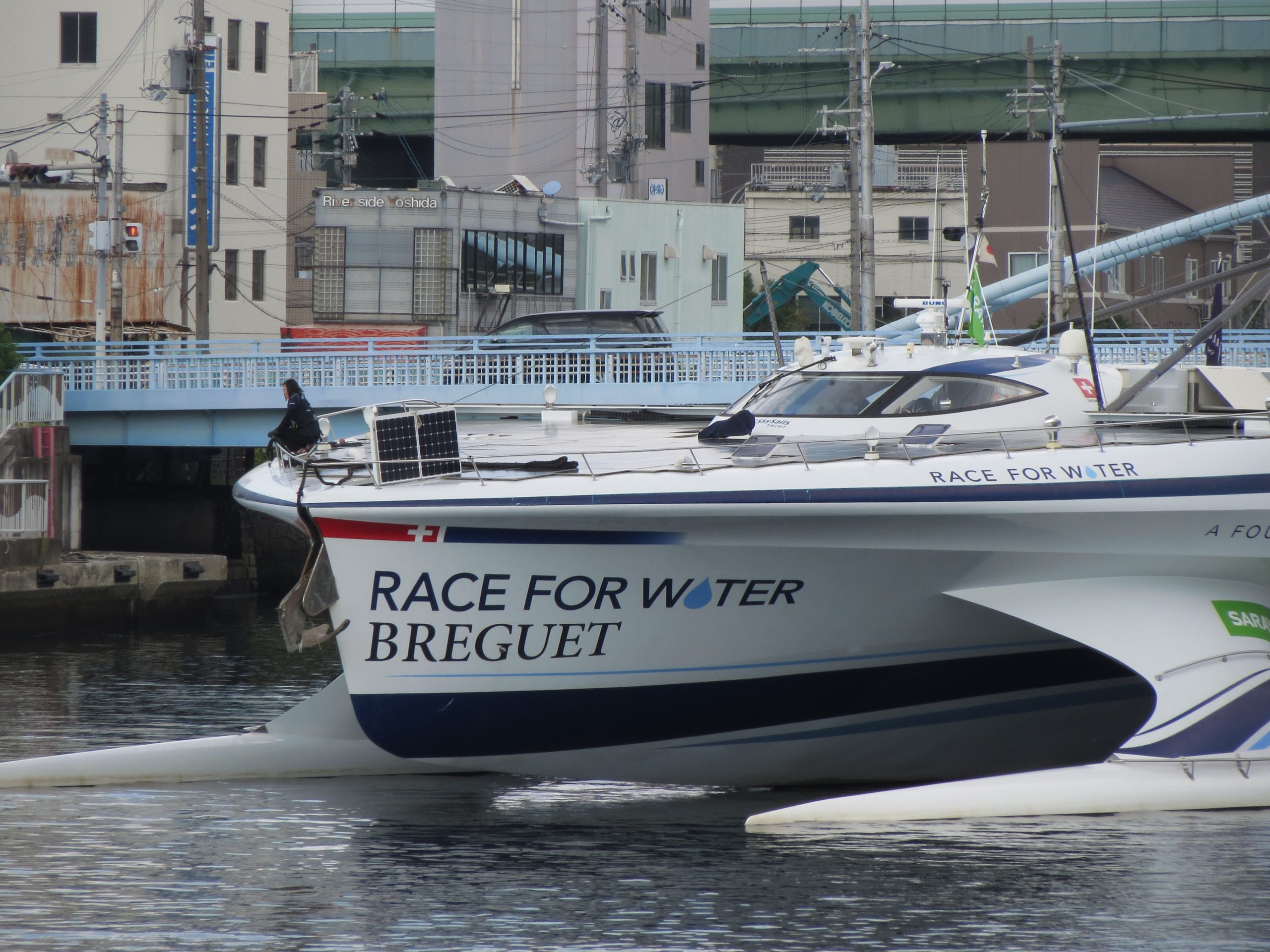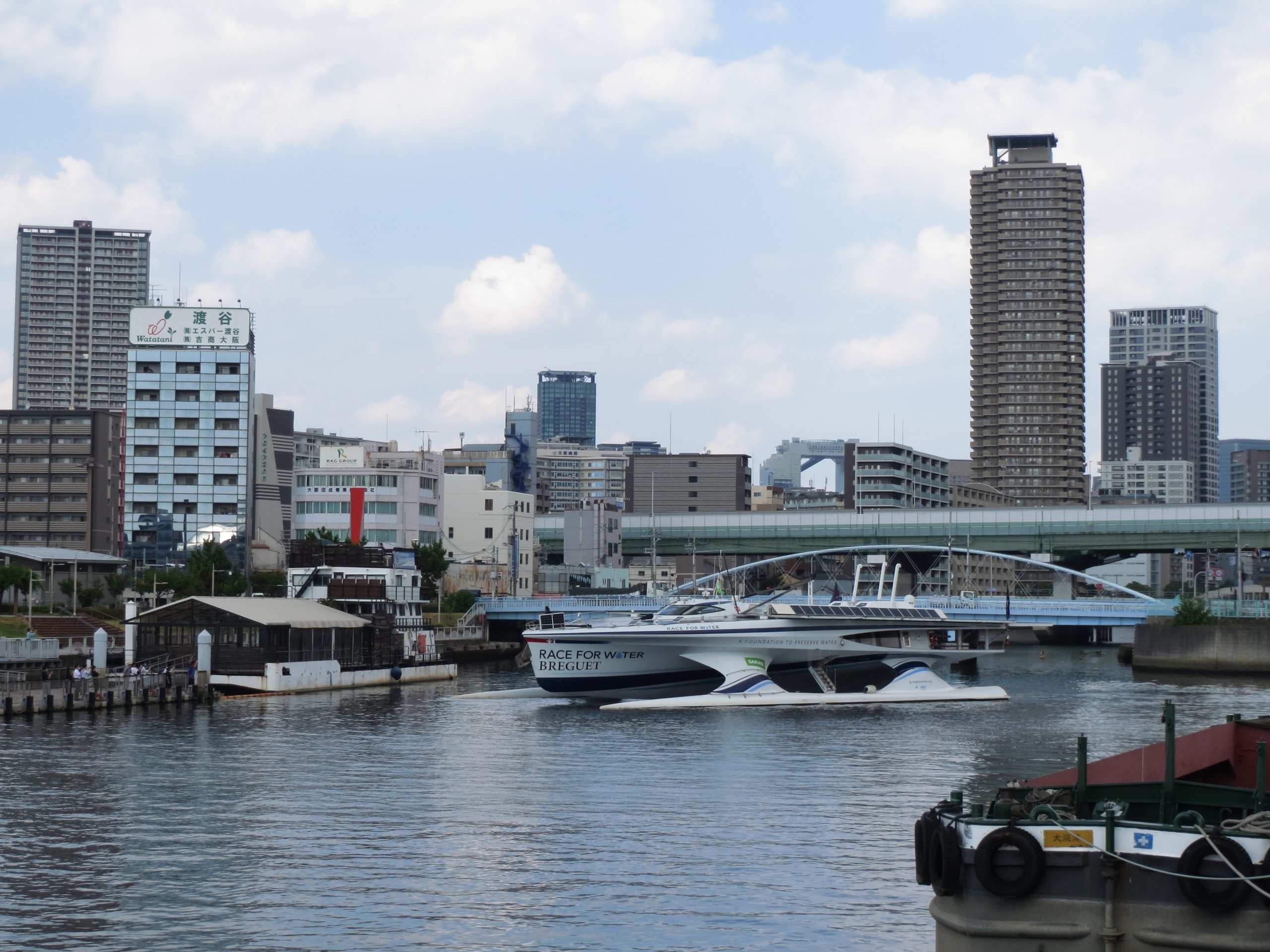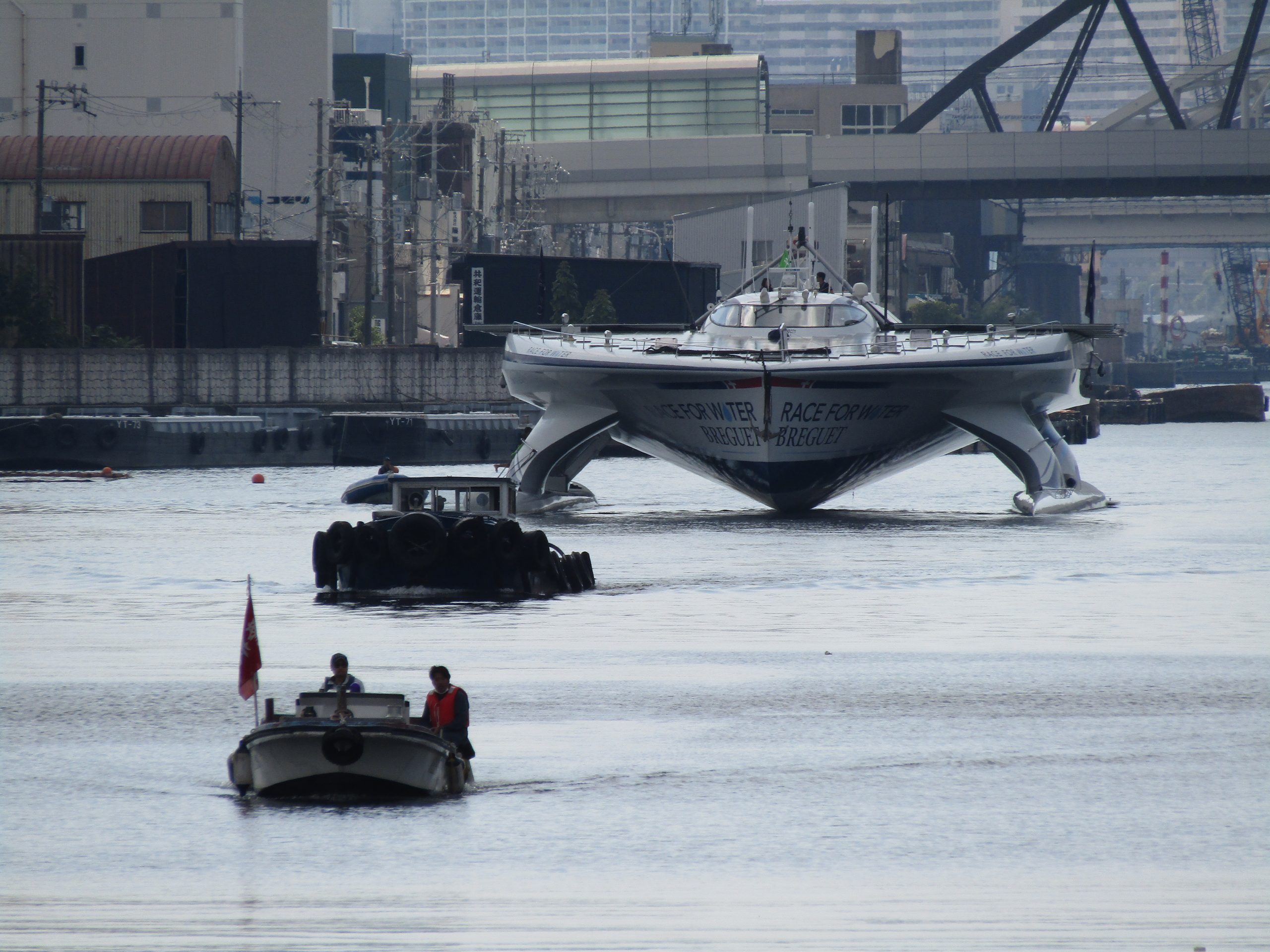 At Nakanoshima Gate Park Umi no Eki, Hirofumi Yoshimura, Governor of Osaka Prefecture, and Ichiro Matsui, Mayor of Osaka, visited us!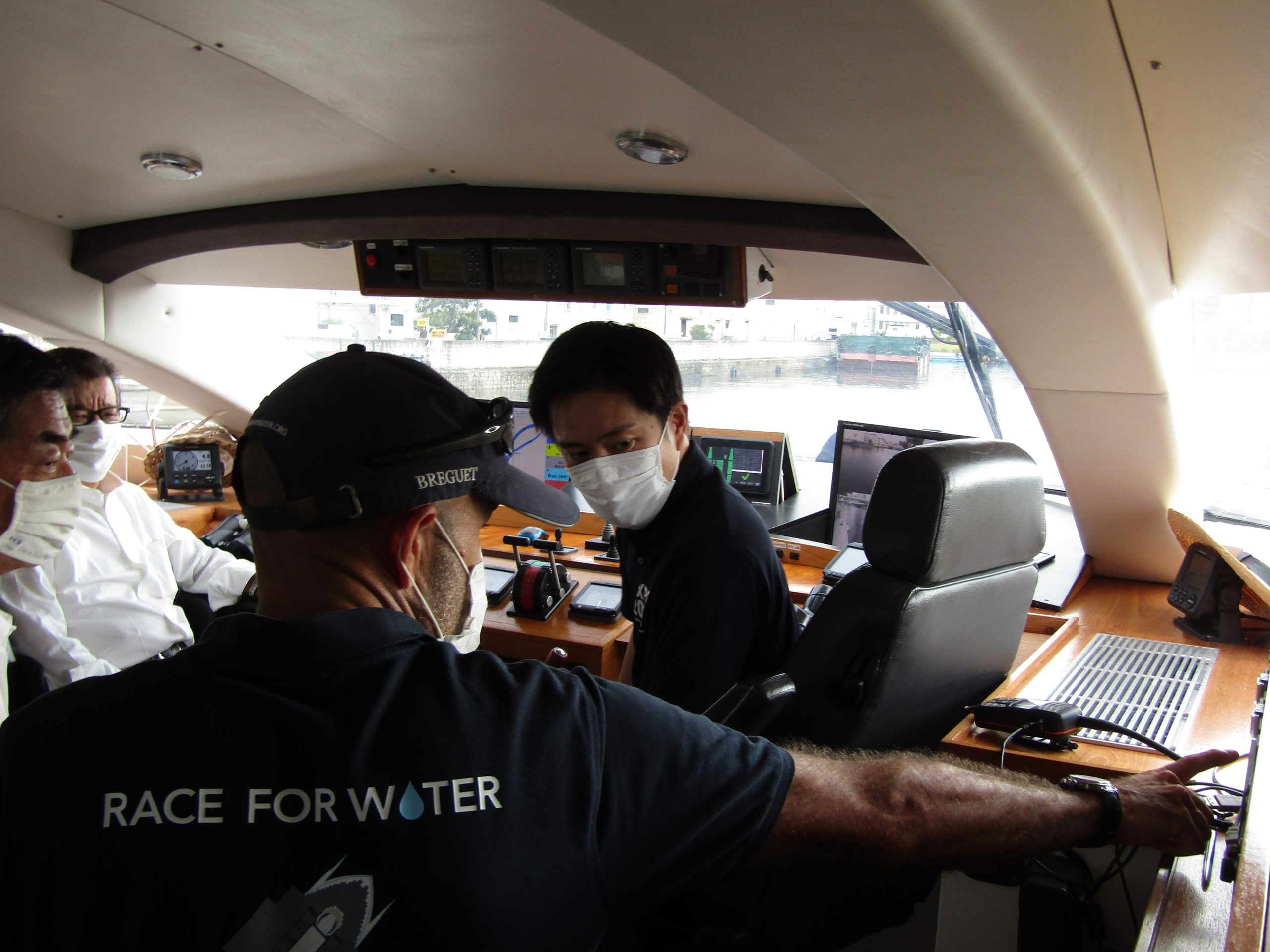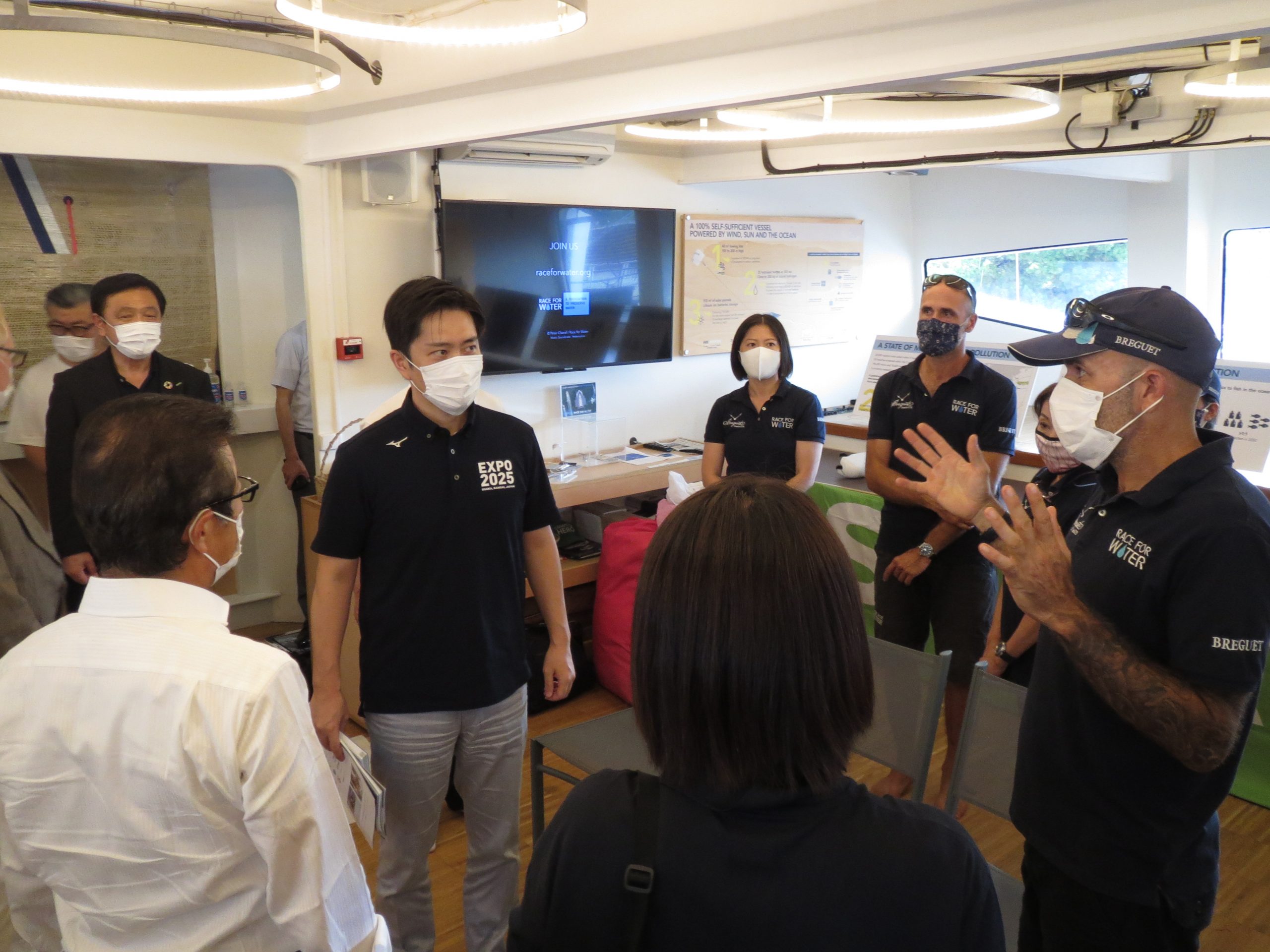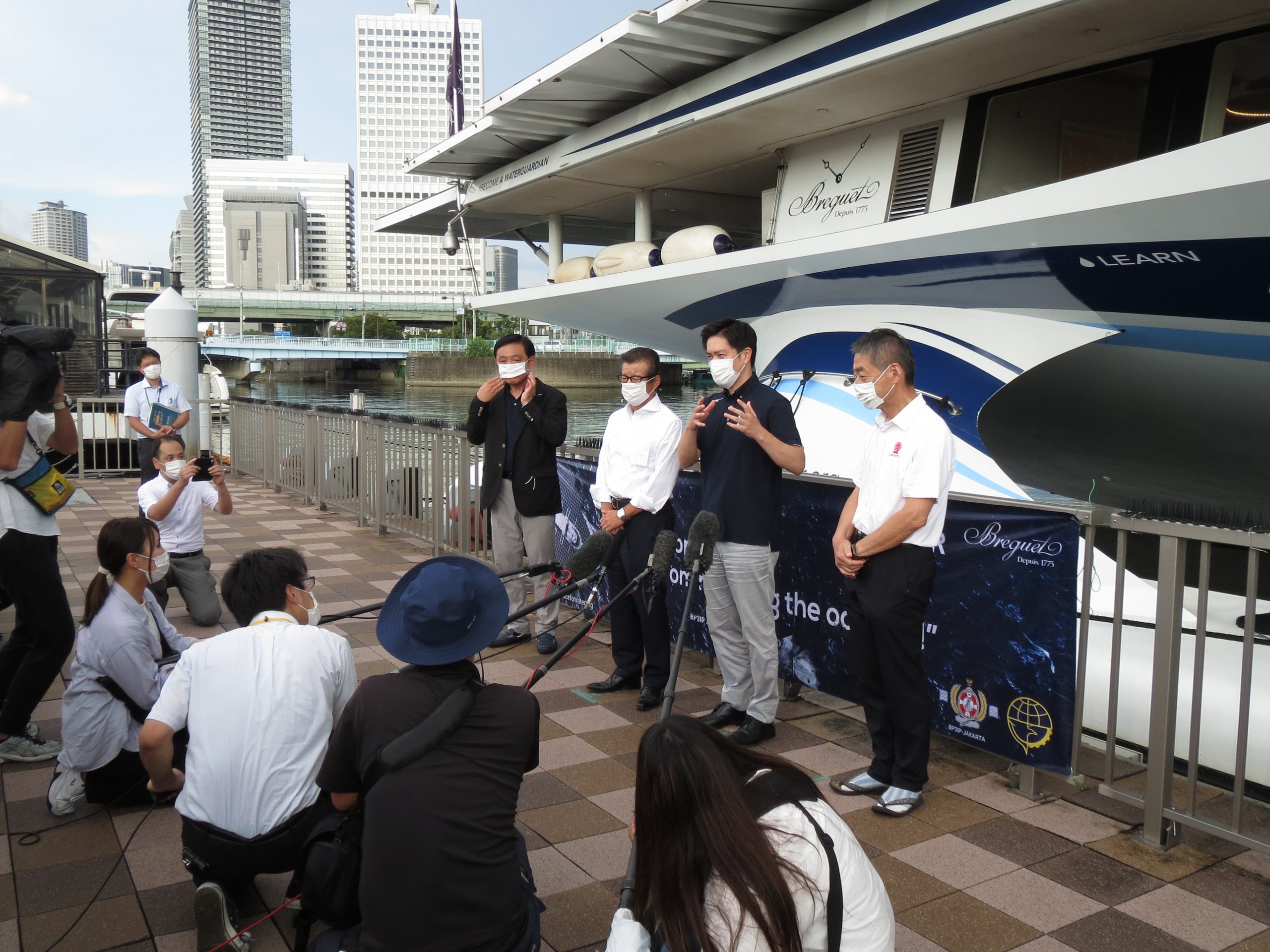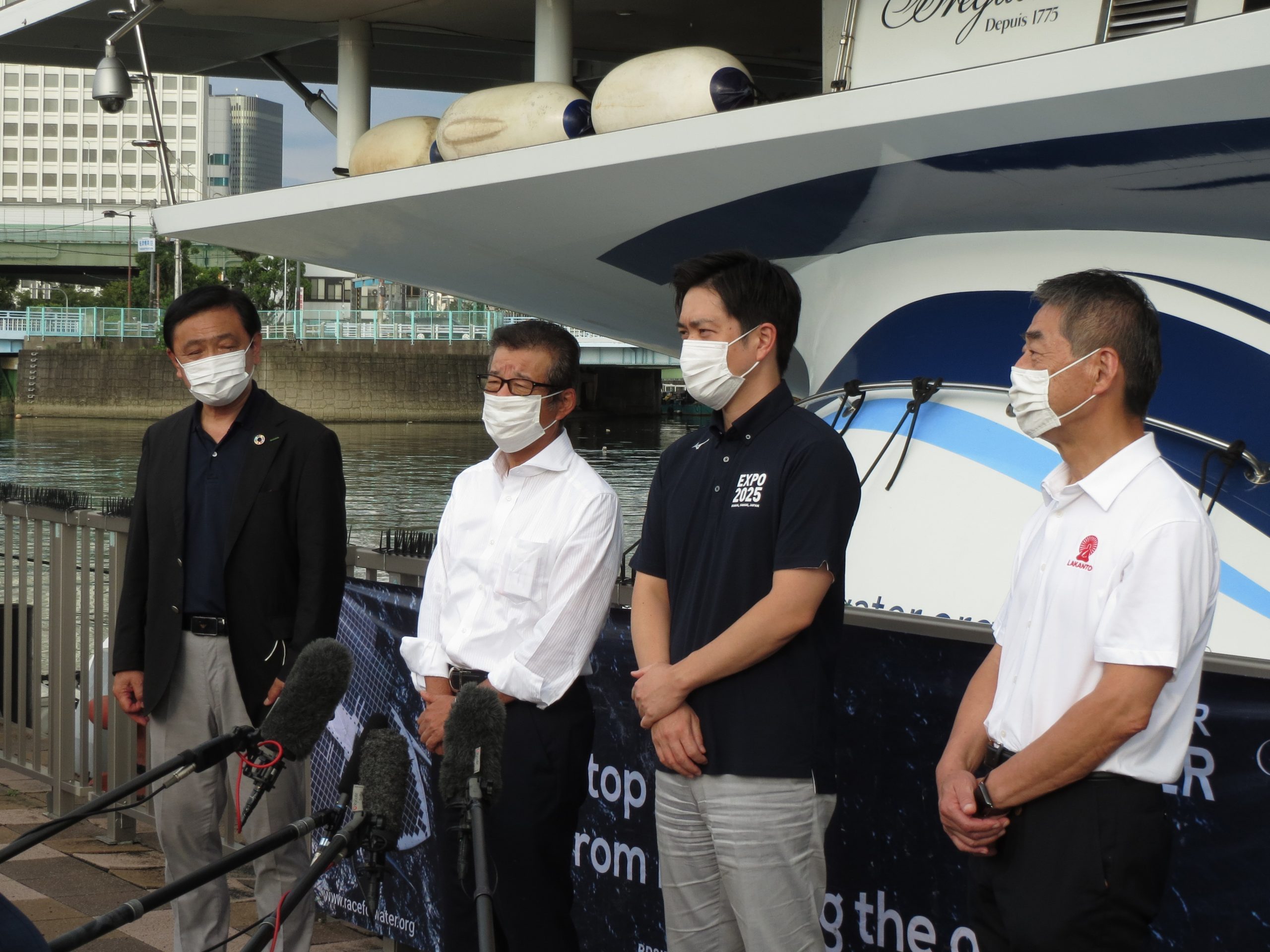 Osaka Prefecture and Osaka City jointly made the "Osaka Plastic Waste Zero Declaration" in January 2019. Aiming to be an advanced city in the SDGs, it includes reducing disposable plastics and the promotion of plastic resource recycling.
Many municipalities are tackling the problem of plastic waste. We support such activities!