MS Porrima appointed as the Special Supporter of Expo 2025 Osaka, Kansai
We are pleased to announce that the world's largest solar ship Porrima, which is conducting the Blue Odyssey Project supported by the non-profit corporation ZERI Japan, has been appointed as a Special Supporter of the Expo 2025 Osaka, Kansai.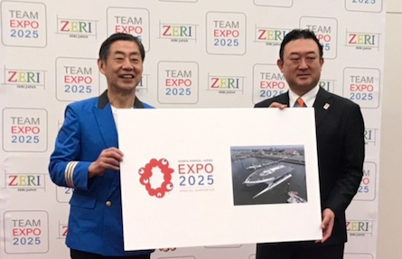 (Left) Yusuke Saraya, President of ZERI Japan (Right) Yoshimasa Sakai, Director of Public Relations Strategy Bureau, Japan Association for the 2025 World Exposition.
The theme of the Expo 2025 Osaka, Kansai is "Designing future society for our lives." There are plans for collaborations with various initiatives aimed at achieving the SDGs. In the world voyage of MS Porrima, we will disseminate information on the Expo 2025 Osaka, Kansai at the ports of call, and also share information about beautiful nature and environmental issues, marine history and culture, and advanced marine technologies.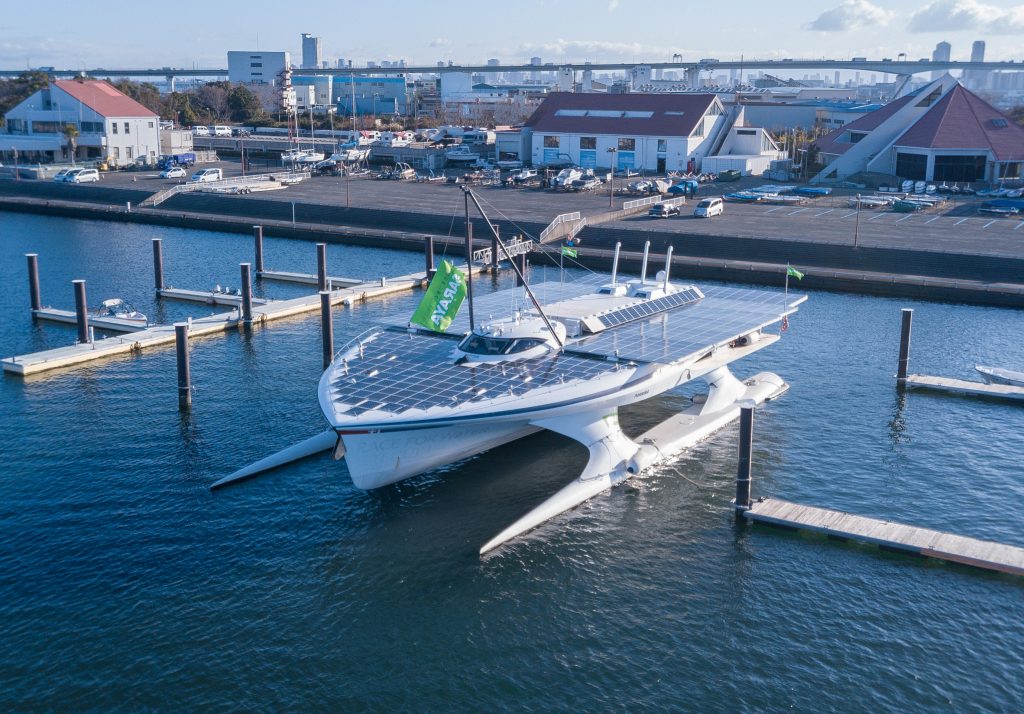 MS Porrima is a zero-emission ship that uses only renewable energy such as wind power, solar power, and hydrogen energy, without using any fossil fuels. This Blue Odyssey project is also participating in the TEAM EXPO's Co-Creation Challenges, a thematic initiative of Expo 2025 Osaka, Kansai.
Through our activities as a special supporter, we hope that people will become more aware of the environmental issues, that civic movements and corporate activities will interact well, and that solutions to various social issues will be found.
Currently, MS Porrima has already departed from Osaka and begun the circumnavigation of the Earth. In its first mission, she's sailing to Dubai to deliver a message from the Japan Association for the 2025 World Exposition to the Expo 2020 Dubai.
Contact:
NPO ZERI Japan
Higashi-Shinagawa 1-25-8 , Shinagawa-ku, Tokyo 140-0002 Japan
Tel: +81-3-6863-8170 / Fax: +81-3-3471-4060 / Email: info@zeri.jp
Person in charge: Takeuchi, Matsushita
You can download the PDF version here.